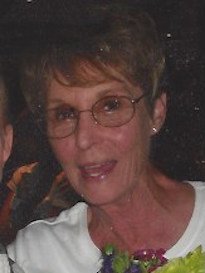 Obituary of Patsy "Pat" McCarty
Graveside services for Patsy "Pat" McCarty, 73, of Lubbock, TX, will be held at 10:00 am Saturday, August 19, 2017, in the Abernathy Cemetery. Services are under the direction of Abell Funeral Home & Flower Shop of Abernathy, TX.
Mrs. McCarty died Tuesday, August 15, 2017, at her home in Lubbock, TX.
She was born December 28, 1943 in Gholson, TX to Herschel Thomas and Gracie Fredeline (Slough) Peters, Sr. She married Jack McCarty, August 10, 1973 in Lubbock where she has been a resident since 1968. She was an avid sports fan, especially football and she always supported any team that was playing the Oklahoma Sooners or the University of Texas. She was a total Texas Tech Red Raider fan and would never leave a game until the final buzzer.
She was employed as a pharmaceutical technician and several Lubbock pharmacies, where she made many dear friends over the years. She enjoyed crocheting, ceramics and her cats. Her greatest love was to her family and her grandchildren. She always said, "If you can't say something nice, don't say anything", a motto she lived by.
She was preceded in death by a son, Donald Greg Marcy, July 19, 1994 and a brother, Eddie Peters, May 20, 2002.
She is survived by her husband Jack of Lubbock, 2 daughters, Teresa Marcy and Petra Clary and 3 grandchildren, Scooter Egerton, Gage and Portia Clary all of Lubbock, 3 siblings, John Peters of Valdez, AK, Thelma Waits of Zephyrhills, FL and Herschel Peters of Garfield, AR.