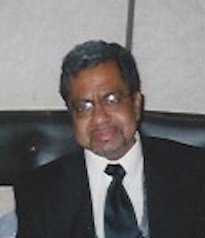 Obituary of Jose Zavala
Funeral Mass for Jose Lopez Zavala, 57, of Abernathy, TX, will be held at 10:00 am Wednesday, August 9, 2017, at St. Isidore Catholic Church with Rev. Jacob Puthuparambil, pastor, officiating. Burial will follow in the Abernathy Cemetery under the direction of Abell Funeral Home & Flower Shop of Abernathy. A meal for the family will be held at 1:00 pm, Wednesday, following services, at Abernathy City Hall.
Mr. Zavala died Thursday, August 3, 2017, in Lubbock, TX.
He was born to Jose and Margarita (Lopez) Zavala, December 17, 1959 in Moroleon, Mexico. He had lived in Chicago, IL before moving to Abernathy in 2001. He was a Catholic.
He is preceded in death by 2 siblings, Efigenia Zavala and Juan Zavala and his parents.
He is survived by his wife of 24 years, Anna Pena of Abernathy, 7 children, Jose Juan Zavala, Julio Cesar Zavala and Anais Zavala all of Chicago, IL, Crystal Rangel of Hale Center, TX, Brianna Zavala, Miabella Zavala and Aleah Zavala all of Abernathy, siblings, Martha, Guillermina, Ramiro, Consuelo, Marina and Ignacio and 2 grandchildren, Angelo and Arianna Rodriguez.