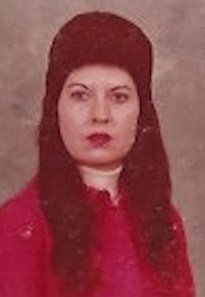 Obituary of Mary Kemp
Services for Mary Kemp, 79, of Abernathy, TX, will be held at 2:00 pm Saturday, July 15, 2017, in the Northside Baptist Church with Rev. Joel Perez, pastor, officiating. The family will gather to receive friends Friday from 5:30 pm until 7:00 pm at Abell Funeral Home. Burial will follow in the Abernathy Cemetery under the direction of Abell Funeral Home & Flower Shop of Abernathy.
Mrs. Kemp died Wednesday, July 12, 2017, in Lubbock, TX.
She was born August 27, 1937 in Chico, CA to O.L. and Mary Lavelle (Holleman) Haney. She moved to Texas at the age of 9 months with her family, living in Seagraves, Brownfield and Denver City before moving to Abernathy. She married Porter Kemp on August 7, 1954 in Lubbock, TX. She was a member of the Northside Baptist Church in Abernathy.
She was preceded in death her parents and 3 brothers, Glynden Lee Haney, Billy Ray (Bo) Haney and Bennie Dean Haney.
She is survived by her husband Porter Kemp, a daughter, Mary Etta Hartless, one sister, Ruby Booth all of Abernathy, 2 grandsons, Chuck Hartless and Robert Hartless, 4 step grandsons, James Arevalo, Bretan Hartless, Albert Roman and Sebastian Hartless and 2 great granddaughters, Reagan and Ashton Hartless.
The family suggests memorials to the Medibiologica Biomedical Cancer Center, Calle Diego Rivera 2351, Int. 604, Zona Urbana Rio Tijuana, 22010 Tijuana, B.C., Mexico or the American Cancer Society, 3513 10th Street, Lubbock, TX 79415 or the American Lung Association, 1349 Empire Central Drive, Suite 280, Dallas, TX 75247