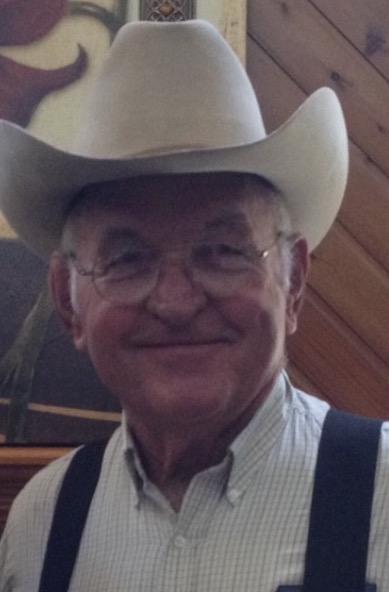 Obituary of Guy Bartlett
Funeral services for Guy V. Bartlett, 79, of Abernathy, TX, will be held at 10:00 am Tuesday, June 20, 2017, in the Abernathy First United Methodist Church with Rev. Janet Edwards, pastor, officiating. The family will receive friends at Abell Funeral Home from 6:00pm until 7:30pm Monday, June 19th. Services are under the direction of Abell Funeral Home & Flower Shop of Abernathy, TX.
Mr. Bartlett died Friday, June 16, 2017, in Idalou, TX.
He was born January 19, 1938 to Vernon and Marietta (King) Bartlett in Idalou, TX, where he graduated from High School in 1956. He married Lola Faye Barrett Hunt, December 27, 1975 in Abernathy, she preceded him in death, April 4, 2011. He served in the United States Army and returned to Abernathy, Idalou and Petersburg areas, where he lived and farmed. He was a member of the Masonic Lodge.
He was preceded in death by a son, Guy Van Bartlett, October 14, 2001, and a sister June Harris, February 4, 2011.
Survivors include 3 children, David Hunt and wife Cindy of Abernathy, Rhonda Baker and husband Mike of Canyon, TX and Saundra Cox and husband Jaime of Temple, TX, 4 grandchildren, Lindsey McCarrell and husband Kody of Canyon, TX, Cassidy Baker of Aurora, CO, Erin Mueller and husband Sean and Ethan Hunt all of Abernathy, a brother, Jimmie Bartlett and wife Jan of Hobbs, NM and a sister, Rita Bartlett Harmon of Lubbock, TX and a brother-in-law, Mack Harmon of Idalou, TX, neices and nephews, Larry Bartlett, Melisa Stelpflug, Scott Harmon, Jay Harmon, Marc Harmon, Julie Harris Sellers, Daeon Harris and Mariellen Harris Menix.
Family gathering to receive friends
6:00 pm - 7:30 pm
Monday, June 19, 2017
Abell Funeral Home - Abernathy
411 16th Street
Abernathy, Texas, United States
Funeral Services
10:00 am
Tuesday, June 20, 2017
First United Methodist Church, Abernathy
704 Ave. D
Abernathy, Texas, United States
Masonic and Military Honors Graveside Services
11:00 am
Tuesday, June 20, 2017
Abernathy Cemetery
1350 CR 325
Abernathy, Texas, United States