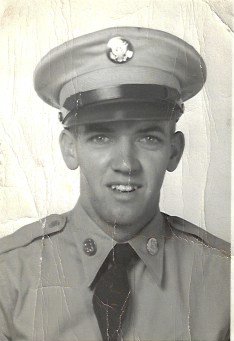 Obituary of Cohnon Edward Dillinger
Services for Cohnon Edward Dillinger, 85, of Abernathy, TX, will be held at 2:00 pm, Wednesday, February 27, 2019, in the Northside Baptist Church with Rev. Joel Perez, pastor, officiating. Burial will follow in the Abernathy Cemetery under the direction of Abell Funeral Home & Flower Shop of Abernathy, TX. The family will gather to receive friends, Tuesday, February 26th, 2019, from 6:00pm until 7:30 pm, at Abell Funeral Home.
Mr. Dillinger died Friday, February 22, 2019, in Lubbock, TX.
He was born October 12, 1933 in Viola, AR, to John William and Creecy Jane (Rand) Dillinger. He enlisted in the United States Army from 1955 until receiving an Honorable Discharge in 1957. He continued his service to this country by serving in the reserve until 1961. He moved to Abernathy in 1957, and on March 7, 1958 he married Carol Smith in Lubbock, TX. He owned and operated Dillinger Pump Service in Abernathy. He loved country music, fishing and hunting and the Dallas Cowboys.
Cohnon is survived by his wife, of almost 61 years, Carol Dillinger of Abernathy, 2 daughters, Laquita Dillinger of Abernathy and Teresa Dillinger of Lubbock, 3 granddaughters, Lacresha Evans and husband David, Lynette Skinner and husband William and Jackie McBroom and husband Jason, all of Abernathy, 9 great granddaughters, 3 great grandsons, 2 great great grandchildren and 2 sisters, Johnece Choate of Missouri and Sue Taylor of Louisiana.