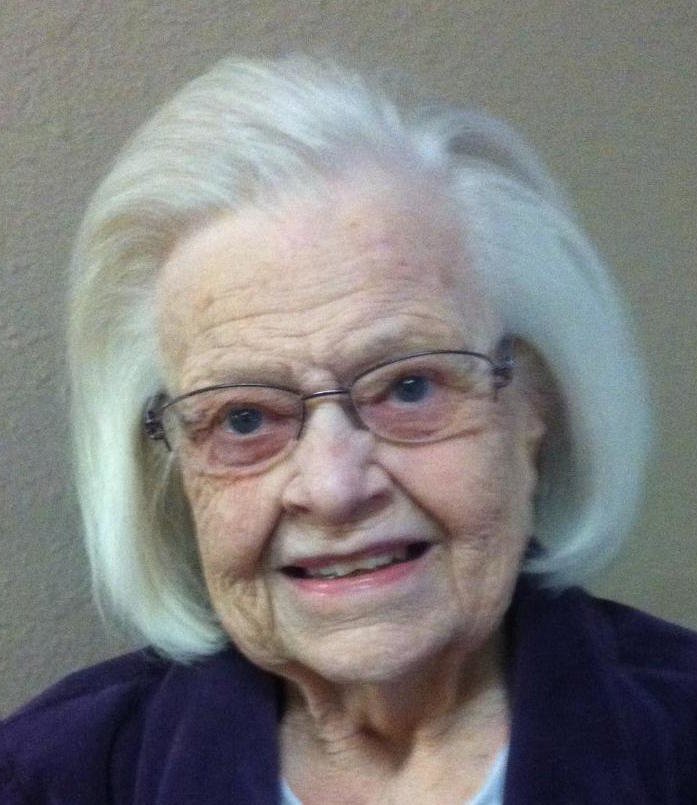 Obituary of Virginia Terry Worten
Please share a memory of Virginia to include in a keepsake book for family and friends.
Tuesday, January 15, 2019, Virginia Terry Worten received her long awaited face to face meeting with her Lord and Savior, Jesus Christ and was reunited with her beloved Don. Virginia was born April 9, 1928 in Granite, OK to Fannie Hockaday and Tillman Terry.The youngest of three daughters, Virginia had a wonderful rich childhood full of cherished memories of her home, family, church and community. Her parents instilled a deep faith in Christ; genuine love and respect for individuals; regardless of circumstances, nationality, or color; a love of learning; and a generosity in spirit and hospitality that she lived to the end. Even when her body and mind failed her, she was gracious, thoughtful and kind to all those who were blessed to be with her. Despite growing up during the Great Depression and the Dust Bowl she considered herself blessed and always appreciated the gift of and value of water.
Virginia boarded at Harding High School and went on to attend Harding College. While there she met Donald M. Worten and they were married June 9, 1948 in her family home. They were married nearly 70 years when Don went home to heaven. Don and Virginia never met a stranger and had a genuine interest in everyone they were blessed to meet. Their home was welcoming to all and offered shelter to anyone in need. They loved the family of God. No matter the age of those they met, Don and Virginia usually found some connection through other relatives or brethren they'd met along their journey. Young and old enjoyed visiting with them. Whatever they had, they shared freely. Secure in the knowledge that the best is yet to be.
Don's work took the family to Oklahoma, Michigan, Kentucky, Iowa, Nebraska, California and finally Lubbock (saving the best for last). Over a span of 20 years and several universities; Harding, York College, Pepperdine, and Lubbock Christian; Virginia managed to get her degree. She taught in Michigan, Nebraska, and Texas. Along the road she also started a word processing department, did secretarial work, was a cabinet and furniture maker, went on mission trips, taught in World Bible School, taught English as a second language to Chinese students, and enjoyed creating calligraphy and Scherenschnitte. She blessed others with these gifts. She loved to roller skate, and did so well into her 70's. She retired at age 79 as assistant to the Dean at LCU.
Virginia was preceded in death by her husband, Don; son, Mark; grandson, Calvin Griffin; and sisters, T. Rose and Louise.
She is survived by daughters, Fran and Teddy Flores and Terry and D. G. Flewellyn, daughter-in-law, Kelly Worten, grandchildren; Gabe and Callie Flores, Dulce and Charles Wethington, Aaron Worten, and Briana and Michael Nail, great grandchildren; Roxie, Laila, and Cecily Flores.
Memorial service will be at 11:00 am, Monday, January 21, 2019, at Greenlawn Church of Christ, Lubbock, TX with Dale Mannon officiating. Services are under the direction of Abell Funeral Home & Flower Shop of Abernathy, TX.
The family requests memorials to the Greenlawn Church of Christ Missions or Christian Education, 5701 19th Street, Lubbock, TX 79407.