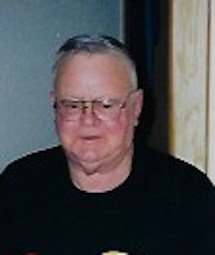 Obituary of Ernest Wilson
Services for Ernest J. "E.J." Wilson, 82, of Lubbock, TX, will be held at 10:00 am Friday, June 22, 2018, in the Northside Baptist Church with Rev. Joel Perez officiating. Burial will follow in the Abernathy Cemetery under the direction of Abell Funeral Home & Flower Shop of Abernathy. The family will gather to receive friends at Abell Funeral Home Thursday evening from 6:30pm until 7:30 pm.
Mr. Wilson died Monday, June 18, 2018, in Lubbock, TX.
He was born March 9, 1936 in Cotton Center, TX to Ernest and Alma (Chastain) Wilson. He attended Cotton Center Schools and lived most of his life in Lubbock. He married Iva Nell Jones, June 1, 1956, in Acuff, TX and she preceded him in death, February 14, 2016. He retired from Gene Messer as a mechanic.
E. J. is survived by 2 daughters, Judy Melvin and husband John and Diane Gilbert and husband Bob all of Lubbock, 3 sons, Danny Wilson and wife Judy and Kelly Wilson all of Lubbock and Terry Wilson and wife Amy of Springtown, TX, 3 brothers, Earl Wilson and Chris Wilson both of Abernathy and Chuck Wilson of Lubbock, 3 sisters, Virginia Cooley of Springtown, TX, Pat Bridgers of Lubbock and Brenda Gentry of Snyder, TX, 15 grandchildren and 31 great grandchildren.