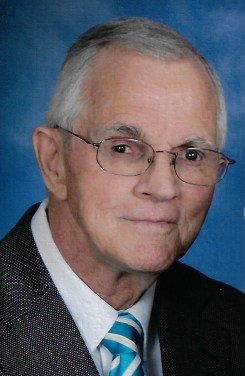 Obituary of Floyd Galloway
Services for Floyd Elwayne Galloway, 80, of Abernathy, TX will be held on Tuesday, June 19, 2018 at 2:00pm in the Abernathy First Baptist Church with Rev. Mike O'Donnell officiating. Burial will follow in the Abernathy Cemetery under the direction of Abell Funeral Home & Flower Shop. The family will receive friends at the home of Mr. Galloway, while viewing will be from 12:00 pm until 8:00 pm Monday at Abell Funeral Home.
Mr. Galloway died Saturday, June 16, 2018, in Lubbock, TX.
He was born on March 25, 1938 to Albert Floyd and Ruth Merle (Ellsworth) Galloway in Early, TX where he also spent his childhood years. He moved to Abernathy after graduating from Howard Payne College. Mr. Galloway worked his entire career as an employee of Abernathy ISD, first as a business and typing teacher before becoming the school's Business Manager, retiring in 1998. Following his retirement, he was an active volunteer for Covenant Medical Center until January 2016. Mr. Galloway was a member of the Abernathy First Baptist Church where he served as a deacon and was a member of the choir. He was also a member of the Abernathy Lions Club.
Mr. Galloway was preceded in death by his wife, Ruth Galloway on October 27, 2017, daughter-in-law, Cheryl Galloway, and sister, Jeri Bunnell.
He is survived by his son, Kevin Galloway, of Lubbock, daughter, Kristi Gibson and husband, Chad, of Haskell, TX, step-daughters Susan Birkenfeld of Lubbock and Diane Russo and husband, Michael, of Waco, TX, 7 grandchildren, 2 great-grandchildren, and a niece, Debbie Bunnell of Stephenville, TX.
The family suggests memorial donations be sent to the Abernathy First Baptist Church, 411 7th Street, Abernathy, TX 79311.