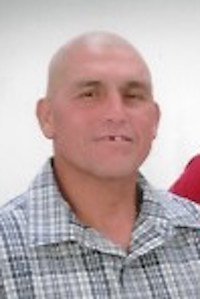 Obituary of David Olivas
Rosary for David Olivas, 53, of Abernathy, TX, will be recited at 7:00 pm Thursday, January 11, 2018, in St. Isidore Catholic Church. Funeral Mass will be celebrated at 11:00 am Friday, January 12th, in the same church. Burial will follow in the Abernathy Cemetery under the direction of Abell Funeral Home & Flower Shop of Abernathy.
Mr. Olivas died Saturday, January 6, 2018, in Galveston, TX.
He was born May 14, 1964 to Jose Guadalupe "Joe" and Margareta (Olguin) Olivas, in Lubbock, TX. He was raised in Abernathy where he attended Abernathy schools. He was preceded in death by a brother, Anselmo Olivas in 1969.
He is survived by his parents, Joe and Margaret Olivas of Abernathy, 3 children, Raul Olivas of Lamesa, TX, Melisa Flores and Mark Bastardo both of Lubbock, a brother, Agapito "Pete" Olivas and wife Maria of Abernathy and a sister, Mary Alice Olivas and husband Michael Martinez of Lubbock and 8 grandchildren.