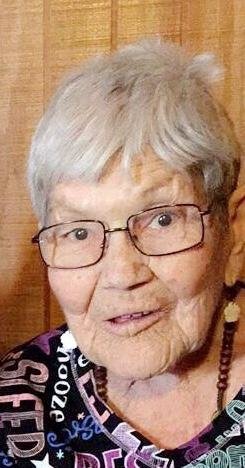 Obituary of Fidella Aleman
Memorial Mass for Fidella Martinez Aleman will be celebrated at 10:00 am Friday, January 11, 2019, in Our Lady Queen of the Apostles Catholic Church in New Deal. Cremation services are under the direction of Abell Funeral Home & Flower Shop of Abernathy, TX.
Mrs. Aleman died Monday, December 31, 2018, in New Deal, TX.
She was born April 24, 1922 in Falls City, TX to Guadalupe and Refugia (Martinez) Martinez. She married Cruz Aleman on December 31, 1936 in Tres Rios, TX. The family moved to New Deal from Hale Center, TX in 1950. Mrs. Aleman loved sewing quilts, gardening and also enjoyed playing with and babysitting her grandbabies.
Mrs. Aleman was preceded in death by her husband Cruz Aleman on November 12, 1988, son Rudy Aleman on August 17, 1999, grandson Steven Aleman Mora on May 17, 1992, granddaughter Jessie Marie Rosa on Novmeber 30, 1985 and son-in-law, Robert Vasquez, Sr, on December 5, 1994.
She is survived by 3 sons, Tony Aleman and wife Josie of Lubbock, TX, Cruz Aleman, Jr., and wife Rhonda, of Yuma, AZ and Joe Martinez and wife Eva, of Lubbock, 5 daughters, Lala Pineda and husband David, Pauline Vasquez, Angie Rosa and husband Julian, Lilly Mora and partner Lupe Mejia, and Ruby Otero and partner Alfredo Garcia, all of New Deal, a daughter-in-law, Sylvia Aleman of Zephyr Hills, FL, 33 grandchildren, and numerous great-grandchildren and great great grandchildren.