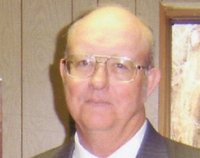 Michael Rex Harrison
Services for Michael Rex Harrison, 69, of Abernathy, TX, will be held at 10:00 am Tuesday, October 29, 2019, in the Church of Christ, Hale Center, TX, with Silas Short officiating. Burial will follow in the Abernathy Cemetery under the direction of Abell Funeral Home & Flower Shop of Abernathy, TX. The family will gather to receive friends from 6:00 pm until 7:30 pm at Abell Funeral Home, Monday, October 28, 2019.
Mike died Wednesday, October 23, 2019 in Plainview, TX.
He was born June 10, 1950 in Lubbock, TX to Marion Rex and Mary Ella (Daugherty) Harrison, and was raised in Hale Center, where he graduated High School in 1968. He married Ann Mills May 15, 1971 in Tulia, TX. He had lived in Lubbock and later, East Texas, working for an ammunition plant. He returned to Lubbock where he was employed for the International Brotherhood of Electrical Workers until the 1980's. He was a contracted U. S. Mail Carrier and farmed and raised cattle. He retired from the Postal Service in March of 2019.
He was preceded in death by parents, Rex and Mary Harrison and a sister, Marolyn Harrison, February 18, 2010.
Mike is survived by his wife, Ann Harrison of Abernathy, 3 sons, Joel Harrison of Dallas, TX, Troy Harrison of Lubbock, TX and Ryan Harrison and wife Ashley of Midland, TX and 2 Grandchildren, Rex and Ruby Harrison.