Rebuilding after the death of a loved one
Wednesday, August 3, 2016
Rebuilding a life isn't easy especially when we may not want to, feel like it, or know where or how to start. When just getting out of bed makes us so tired we want to crawl right back in. When we can hardly remember the way to the grocery store or our best friend's phone number. When we don't feel like cooking or eating, or want to eat everything in our sight. When the phone never rings when we need it to and rings all the time when we don't. When we feel like we have been forgotten and our friends have gone on with their lives. When someone starts to talk of rebuilding, we may wish they'd just get on with their own life.
People Just Don't Get It
If any of the above resonates with you chances are you are grieving the death of a loved one. There are probably people in your life who just don't get it even if they sincerely want to help. Even though it's hard when someone says the wrong thing it may be helpful to realize they are at least trying, while others make no attempt and will often do everything to ignore the griever, or avoid talking about their loved one. That can be infinitely more painful. Suddenly people we'd depended upon and considered friends disappear.
Try to be Receptive
As difficult as this can be the good news is there will also be some people there for you, that you would have never expected. As a well-known grief speaker and author, Dr. Alan Wolfelt says; "Grief has a way of re-writing your address book".
Being open and receptive to the ones who are there for you is a first step towards healing. They may be people who have already been in the peripheral part of your life or people you meet after the death. There is another quote by someone that speaks to this. "People come into your life for a reason, a season, or a lifetime." It takes courage and stamina to begin again, two things that are in short supply when you are grieving. Allowing those who want to understand to support you, drawing on their courage and stamina is a good place to begin.
Deb Kosmer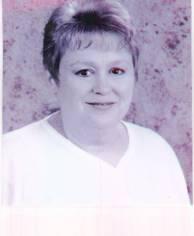 Deb has worked at Affinity Visiting Nurses Hospice for ten years, the first two as a hospice social worker and the last eight as Bereavement Support Coordinator supporting families before and after the death of their loved ones. She provides supportive counseling, developed and facilitates a variety of grief support groups, including a well-attended group for men only as well as other educational events. Deb received her Bachelor's degree in Social Work from UW-Oshkosh and her Master's degree in Social Work from UW Milwaukee. She received her certification in Thanatolgy through ADEC. Her writing has appeared in New Leaf Magazine, We Need Not Walk Alone, Living with Loss, Grief Digest, numerous hospice publications and EAP publications. Some of her poetry on death and dying will be included in a college textbook for social workers in end of life soon. New Leaf has also used some of her poetry for a line of sympathy and anniversary of death cards. On a personal level, Deb's 14-year-old son died after being struck by a car. Her 31-year-old sister had died in a car accident eight months earlier, and her 56-year-old father died from a heart attack exactly three years before. These three unexpected deaths within three years started Deb on a journey she never wanted to be on and she learned first-hand the importance of having the help and support of others. In the years since, she has experienced other losses, the most recent being the unexpected death of her 44-year-old step-daughter who died from complications three months after a routine surgery. Deb's passions are writing, reading, education, nature, and family. She is currently working on a book of her grief poetry. She recently moved with her husband to Waypost Camp, Hatley WI. Her husband accepted a job there as Property Manager and his position allows them to live on-site with acres of woods and a lake. She anticipates the quiet beauty to be a strong catalyst for writing. Deb can be reached at debrakosmer@gmail.com.