Uniqueness of Memorialization
Wednesday, February 28, 2018
Abell Funeral Home remains on the forefront of unique and meaningful memorialization. We offer traditional services, burial or cremation, memorialization items, online obituaries with the availability for photos, video and online condolences. We strive to meet the changing needs of a family by offering personalized services and products, while still having the capability for a traditonal funeral service for those that desire that option.
Giving you and your family a variety of options for end of life services is one of the many ways we can honor your loved one. Each family is unique and has different ideas of what is meaningful to them. We are here to help navigate those options, creating the most meaningful and comfort filled celebration reflecting a life well lived.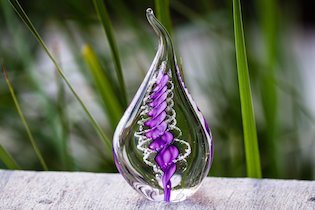 Glass art with infused cremation ash from your loved one is one option we offer. These unigue pieces have a small portion of ash infused into the shape, whether teardrop, orb, small glass touchstones, pendants, or a humminbird. These are created with a beauty that allows it to be displayed in the light.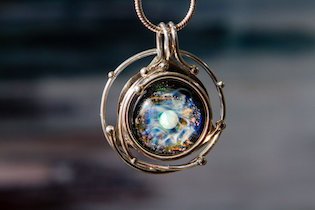 Above - Caged glass pendants with infused ash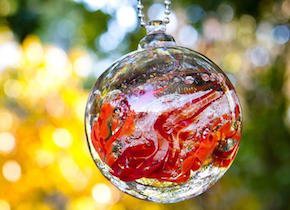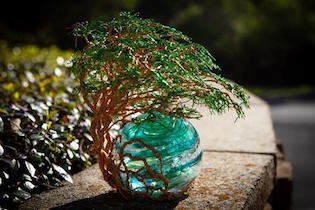 This Windswept Tree with glass orb infused with cremation ash is a stunning piece of art. The Tree is made of 2 colors of copper.





Precious Memories Fingerprint jewelry, such as a pendant, dog tag or key ring, exhibit the uniqueness of a fingerprint.
These Fiingerprint charms are great for a Parent or Grandparent to carry with them, when a new addition is born into the family or celebrating a new life or the end of a well lived life.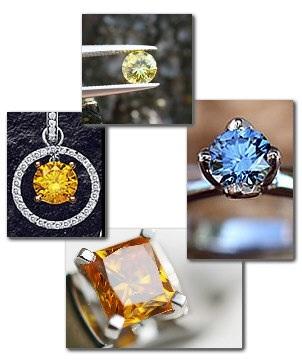 LifeGem, a diamond created from the carbon of your loved one as a memorial to their unique and wonderful life can be worn daily. If you desire an everlasting connection to the one you have lost, a lifeGem might be right for you. LifeGem is a one of a kind diamond that will become a treasured heirloom in family for generations to come.
If there are questions we can answer for you, please let us know. We would be honored to visit with you about the many options available to you and your family.
Previous Posts
This short 2 minute video gives some great information for any family considering cremation. It provides information for you and your family to consider when choosing cremation for your loved...
Cremation is an option for the final disposition of a deceased person, reducing the body to ashes by a heat process. It has been around for thousands of years. During the beginnings of cremat...