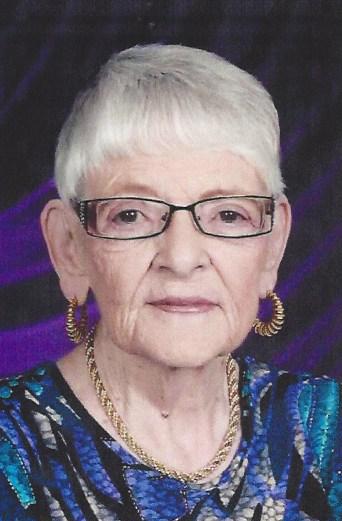 Obituary of Vicki Havens
Memorial services for Vicki (Davenport) Havens, 78, of Abernathy, TX, will be held at 2:00 pm Friday, April 14, 2017, in the First Baptist Church with Rev. Mike O'Donnell, pastor, officiating. Private Burial will be held in the Abernathy Cemetery under the direction of Abell Funeral Home & Flower Shop of Abernathy, TX. The family will gather to receive friends at Abell Funeral Home from 6:30 pm until 7:30 pm, Thursday evening, April 13, 2017.
Mrs. Havens died at her home in Abernathy, Wednesday, April 12, 2017.
She was born December 18, 1938 in Lubbock to Buford F. and Dorothy (Chapman) Davenport. She married Richard Havens November 24, 1956 in Clovis, NM. She was a longtime Abernathy resident, where she raised her family. In the early years of their marriage, they owned and operated the Abernathy Review, which her parents had prior to selling to Richard and Vicki. She was a member of the Monterey Baptist Church for 25 years where she served as the director of "Keenagers." She was employed as Activity Director in Stanton, TX and at the Lutheran Nursing Home in Lubbock from 1987 until 2002. She was a member of the Texas Association of Activity Professionals and the Abernathy First Baptist Church.
She is survived by her husband, Richard of Abernathy, 5 children, Mark and Brenda Havens of Canyon, TX, Jill and Susan Coultas of Alvarado, TX, Lori and George Rogers of Lubbock and Gordon and Jerri Ann Havens and Kara and Michael Nick all of Abernathy, 8 grandchildren, Ross and Abbey Jo Havens, Brant and Allison Havens, Haley, Shelbey and Darbey Havens and Zachary, Peyton, and Kaitlin Nick and a great grandson, Cal Havens, 2 sisters-in-law, Johnette Havens of Tahoka, TX and Ruth Havens of Temple, TX and 2 aunts, LaVerne Fry of McKinney and Mauricette Rutledge of San Antonio, TX.
The famiily suggests memorials be sent to the First Baptist Church, 411 7th Street, Abernathy, TX 79311, Meals on Wheels, c/o Frankie Mills, 1602 Ave. J, Abernathy, TX 79311, or Abernathy Senior Citizens, 717 Ave. C, Abernathy, TX 79311.