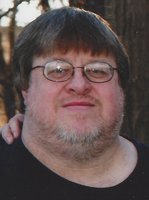 Bryan Glenn Stallings
Memorial services for Bryan Glenn Stallings, 52, of Abernathy, TX, will be held at 2:00 pm Friday, March 16, 2018, in the Abernathy First Baptist Church with Rev. Mike O'Donnell officiating. Cremation and services are under the direction of Abell Funeral Home & Flower Shop of Abernathy. The family will receive friends in the Fellowship Hall of First Baptist Church following services.
Bryan was born March 18, 1965 in Lubbock, TX, to Wilbur Lenoy and Tommye Ruth (Brewster) Stallings. He graduated Abernathy High School in 1983 and received his Airframe and power mechanic certification in 1988. Bryan was a contractor in the aviation industry and received his pilot's and instructor's licenses. He was a member of the First Baptist Church.
He was preceded in death by his father, Lenoy Stallings on February 24, 2011.
He is survived by his mother, Tommye Ruth Stallings of Abernathy, TX, a brother, Darrick Stallings and wife Tami of Santa Fe, NM, a sister, Donna Stallings of Lubbock, TX, a niece, Chelsea Stallings of Dallas, TX and one nephew, Landon Stallings and wife Saranda of Hobbs, NM.
The family suggests memorials be sent the First Baptist Church, 411 7th Street, Abernathy, TX 79311 or to a favorite charity.